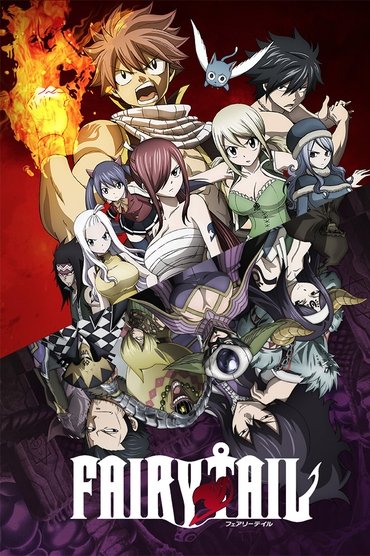 Fairy Tail
HD 138.9 N/A min.
L'histoire se focalise principalement sur les missions effectuées par l'une des équipes de Fairy Tail, composée de Natsu Dragnir (chasseur de dragon de feu), Lucy Heartfilia (constellationniste) et Happy (un chat bleu Exceed pouvant se faire pousser des ailes, voler et parler), qui seront très vite rejoints par Erza Scarlett (mage chevalier) et Grey Fullbuster (mage de glace), deux autres membres de la fameuse guilde. Ils sont rejoints au cours de l'aventure par Carla (une chatte blanche Exceed comme Happy) et Wendy (chasseuse de dragon céleste).
---
Download our new extension Pop2watch for free !
Be informed as soon as your favorite films and series are put online !
Pop2watch
---
Related content